Basil D'Oliviera
Cricket's lost son
4 October 1931- 19 November 2011
Location:

Newlands, Campground Road, Cape Town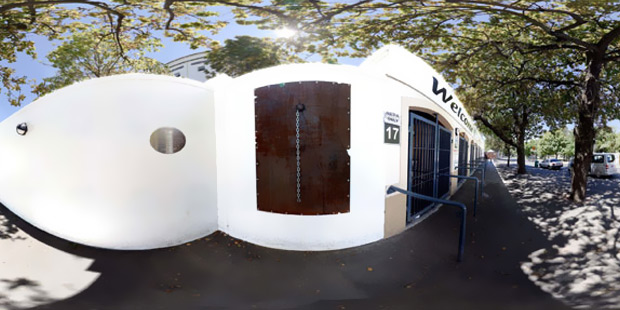 Picture: Craig Mathews, Doxa © South African History Archive
On August 28 1968, the England selectors met at Lord's cricket ground to choose a side for the 1968/69 tour to South Africa. Among the in-form batsmen almost certain of selection was the black Cape Town-born Basil D'Oliveira, who, excluded from first class cricket in his own country, had moved to the United Kingdom in 1960. To an outcry in Britain and jubilation among apartheid's supporters, D'Oliveira was not picked. When he later joined the side, the South African Government was outraged and the tour was cancelled, triggering events that sealed South Africa's sporting isolation for the next 25 years.
From The Archives
Cricket on Cape Town's Mean Streets
An extract from D'Oliviera's autobiography, describing his earliest experiences as a young cricketer.
Home Away from Home
D'Oliviera's account of his days at Middleton.
A Nudge and a Wink
In these extracts from his autobiography, Basil D'Oliveira tells the story of his dealings with a seemingly shady South African businessman who tried to bribe him out of being in the running for the England tour to South Africa.
Offer to Basil - R80,000.00
An article from The Star, 1969, describing the 1968 attempt to bribe him to withdraw from consideration for the England team.
The Moment of Heartbreak
Basil D'Oliveira was "heartbroken" when he was omitted from the 1968 MCC England team to South Africa. Transcript of the article from The Star.
Life Stories
Knocking Apartheid for Six
Basil D'Oliveira was born in the Bo-Kaap and lived for cricket. But because he was not "white", he was never to play at Newlands, the home of South African cricket.
One Man, One Big Boycott
In 1968, Prime Minister John Vorster took a decision that exiled a talented South African batsman and plunged the country into two decades of sporting isolation.
Basil D'Oliveira dies at the age of 80
Basil struggled with Parkinson's disease for a while and eventually succumbed to death on November 19, 2011. He was still living in the UK with his family.
Making the Memorial
Who is Donovan Ward?
SOUTH African artist Donovan Ward was born in 1962 and lives and works in Cape Town. His artist's statement outlines his interest in the "diversity of African experience".
The light bulb moment: The artist's concept
The notion of sports breaking down boundaries to change the system is what informed Donovan's concept for this piece.